Since 1984, we have been supplying quality plants, yard and garden supplies, and landscaping services to the Monadnock region and the NH, VT, MA tri-state area. Located in Swanzey, NH, we have the largest supply of Nursery Stock and Perennials in the Monadnock region and continue to provide the same quality service that goes with our excellent products. Below are links to our product categories including deciduous trees, evergreens, fruit trees, ornamentals, annuals and perennials, and mulch/topsoil/compost. Please note that not every product we carry is listed on our website. Items shown are not always in stock at all times. Our website is NOT a real time inventory. Please consider it as a reference guide to items we generally stock or have stocked in the past. Please give us a call to confirm availability, or make inquiries about special orders using the form below. Thank you.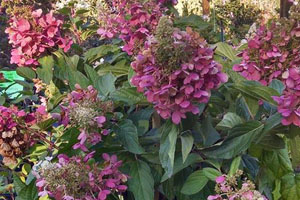 Deciduous Shrubs
About Deciduous Shrubs
Deciduous shrubs drop their leaves at the end of the growing season, typically late October to early November here. They make new leaves in the spring. Some, such as lilacs, forcythia, and Exbury azaleas, make flowers in Spring. Others, such as spirea, potentilla, and clethra, flower during the summer months. Many provide a beautiful show of Fall color. Deciduous shrubs provide an element of change throughout the growing season, from the unfurling of the leaf buds in Spring, the opening of the flower buds, to the showing of Fall color. Maple Hill Nursery's selection of Deciduous shrubs is sure to have exactly what you need.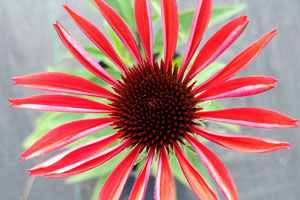 Annuals & Perennials
About Annuals & Perennials
Maple Hill Nursery provides the Monadnock region with a large selection of annuals and perennials. We have hundreds of annuals in all sizes from six packs to jumbo patio pots. We specialize in unique colors and varieties of flowers that will continue to brighten your yard throughout the year. We stock over 400 varieties of perennials chosen for performance in both the sunny and shady areas of your yard. Our selection includes ground covers, plants, vines and small evergreen bushes.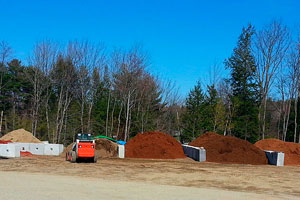 Mulch, Topsoil and Stone
About Mulch, Topsoil and Stone
Your garden is not complete without quality soil and mulch. We offer a variety of loam and compost options, seven types of bark mulch and stone in different sizes. Stone products include various size gravel stone, sand, ledge, surepac and stone dust. We deliver in the local area for any bulk purchase as well as pick up for the DIYer. Our Goshen Stone is a perfect material for your steps, walkway or patio.
Closed until January 12th for the holidays!
MON - FRI
9:00am - 3:00pm
Drop Us a Line
Don't be shy. Let us know if you have any questions!